Top Invisalign Provider
Tulsa & Muskogee
Invisalign is the industry leader and most recognizable brand of clear, removable aligners that are used to straighten teeth. Unlike traditional metal braces, Invisalign is virtually invisible and are custom-made for you using 3D computer-imaging technology. The aligners are worn for full-time for 20-22 hours per day. They come in numbered bags in a series and are changed weekly at home. Each stage progressively shifts your teeth into their proper position. Appointments in office are short and typically occur once every 8-12 weeks.
Whether you're looking for invisalign for yourself or your child in Tulsa, Bixby, Jenks, Muskogee, or the surrounding areas, there is no better choice than the top provider in the area. You can trust that you're getting premier care from some of the best orthodontists around from Tangelo Orthodontics. From Invisalign First for Kids to Invisalign for Teens and Invisalign for Adults, our expertise, premier customer experience, and outstanding results will make you happy you chose our practice.
Invisalign® straightens your teeth without wires and brackets, using a series of clear, custom designed, removable aligners. With Invisalign®, the advantages are clear, fewer and faster appointments, removable aligners when you play a sport or instrument or just brush you teeth.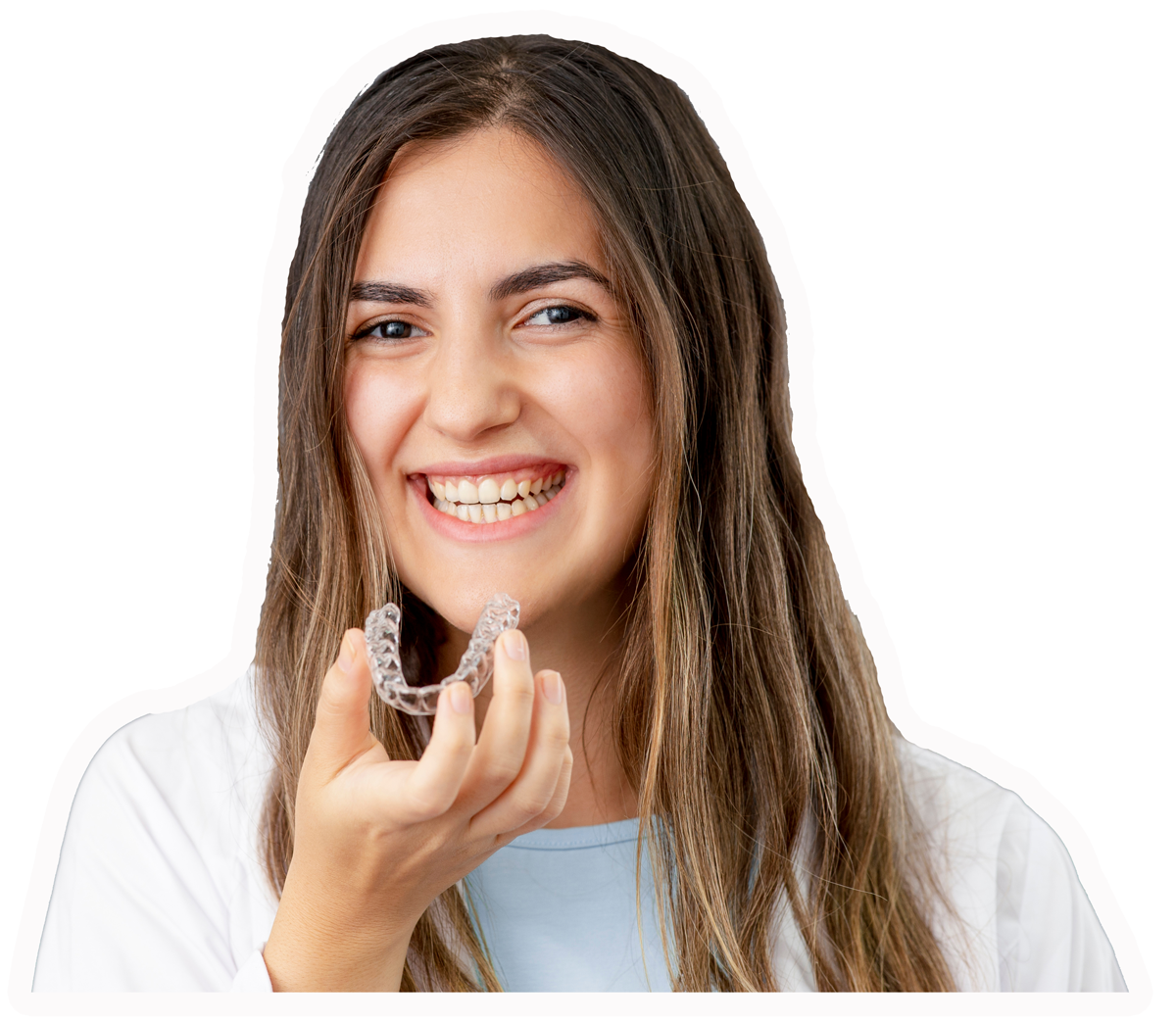 Invisalign® straightens your teeth without wires and brackets, using a series of clear, custom-designed, removable aligners. 
With Invisalign®, the advantages compared to traditional braces are clear:
 

Fewer and faster appointments

Superior cosmetics with discrete, clear,

removable aligners

Simplified oral hygiene

without braces to clean around

Improved comfort, especially for those who play a sport or an instrument

Freedom to eat what you want without fear of a broken bracket or wire
Top 1% in the US in Invisalign
Diamond Plus Invisalign Provider
We are proud to be recognized as a Diamond Plus Invisalign Provider – a distinction only awarded to the top 1% of Invisalign providers worldwide. This elite status reflects our unwavering commitment to delivering exceptional care, expertise, and extensive experience in using Invisalign's revolutionary technology. Being a Diamond Plus Provider means we have successfully treated a significant number of patients with this advanced system, mastering the art of creating beautiful, healthy smiles through precise, customized treatment plans. When you choose Tangelo Orthodontics, you're choosing an orthodontic practice that has proven excellence in transforming smiles with Invisalign.
You've got
nothing to lose
just smiles to gain!