Black Friday Special
$500 off your Braces or Invisalign and a Free Whitening Kit at the end of treatment
100% Free Consult includes X-Rays, Oral Exam, and Smile Assessment Invisalign or Braces
Most Insurances accepted
0% Interest In-House Financing Available
PAYMENTS AS LOW AS
$109 /per mo
Hello from Dr. Hall, Dr. Baker, and the team at Tangelo Orthodontics! Nestled in Jenks and Muskogee, we're more than just teeth straighteners. We believe in the magic of a confident smile. Every person has a unique story, and it's our joy to be part of yours. With us, orthodontics isn't just about aligning teeth—it's about enhancing your entire look and boosting your confidence. Let's journey together towards that perfect smile and a brighter tomorrow!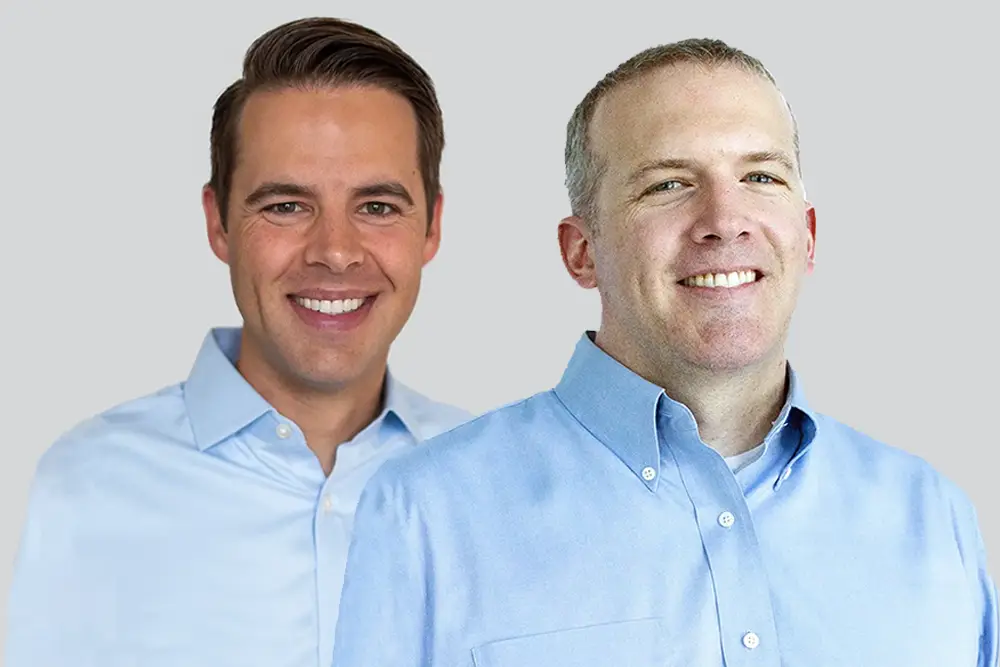 we accept most insurances.
Do you or your teen want Invisalign
but you don't have insurance?
We offer 0% interest and extended payment plans financing in-house to help make getting that perfect smile affordable. Book a free consultation and speak to our client care team about your financing options.
Clear Aligners
Invisalign® and other similar treatment options are clear aligner systems that use custom-made plastic aligners to gradually move your teeth to their proper positions. These aligners are designed through computer simulation to ensure optimal results. Because clear aligner therapy is a nearly invisible way to straighten your teeth, it is a very popular treatment among adults and other patients who would like a more discreet treatment option.
Traditional Metal Braces
This is the most common type of braces. Metal braces are made of high-grade stainless steel, and thanks to advances in technology and materials, metal braces are now smaller, more comfortable, and more attractive than ever before.
Ceramic (Clear) Braces
Ceramic braces are made of a translucent material that is virtually clear. This makes them popular among our patients who are interested in maintaining a more natural-looking aesthetic during treatment, especially adults.
WHY DO OUR PATIENTS LOVE US Shorter Treatment Times
We offer shorter treatment times utilizing the latest in orthodontic care available today. We incorporate treatment methods to ensure that our results create a beautiful, healthy smile that lasts a lifetime.
Payment Plans
Non-Interest payment options and family discounts. We make orthodontic treatment affordable and accept direct payment from most insurance carriers to reduce your out of pocket expense. Treatment Options
Whether you are looking for a clear aligner or traditional braces, we have an option that is right for you. With years of experience and thousands of patients treated, you'll be sure to get top quality care.
Our Technology
We have the ability to produce state-of-the-art digital impressions that eliminate the need for messy putty in your mouth and can show you the outcome of your treatment in advance. 
Invisalign  
Our practice uses the latest technology to customize the best orthodontic treatment for you. We offer several orthodontic treatment options for teens. It's no surprise that plenty of teens choose clear aligners and others prefer braces. We pride ourselves on offering only the best orthodontic treatment and making each patient feel comfortable throughout the process.
Kristie H
Always in quick and everyone is super nice and always answer questions where I can understand . Also very sweet that they call to check up on my Grandson after getting his too braces and also received a very cute card in the mail from Erin who we met before he got his braces to go over everything
Joy C
My daughter has been receiving treatment for the past 2 years for a unique case. The staff has never been anything less than friendly, thoughtful, attentive, gentle, and accurate. We enjoy our visit and are thrilled with the results. Thanks!